Full Time
Posted 3 weeks ago
Company Details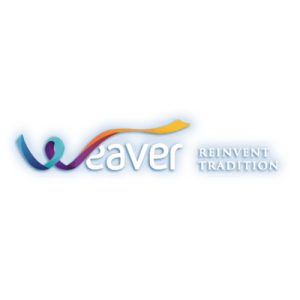 At Weaver Family Funeral Homes, being an Administrative Assistant is more than just a job. We serve a VITAL role in the grieving process of those who are experiencing the loss of someone dear to them. Grieving is an important step in the process of healing, and at Weaver, we take that responsibility and privilege very seriously. And we are looking for others who share that value…
Weaver Family Funeral Homes is searching for a new Administrative Assistant to serve our communities. This position is the first point of contact for new and existing families. Work in a beautiful, rural area, with a family-centered, family-OWNED funeral home focusing on caring for individuals and families in their time of need. Weaver families will benefit from ALL of your skills and experience, to serve and build generational relationships with people who need you. 
Requirements:
Work business hours at our Bay Street location in Trenton 
Detail and Service Focused
Excellent Written and Oral Communication Skills
Excellent Listening Skills
Knowledge of Word/Excel 
Initiative to work independently within a team atmosphere
Willingness and ability to re-locate
Community minded/involvement
Experience preferred, but not necessary
Why Join The Weaver Team?
Close-Knit Team
Competitive Wages
Group Benefits (RRSP Plan)
Clothing Allowance (dependent on position)
Cell Phone Coverage (dependent on position)
Time Away Vacation
Who Are We?
Weaver Family Funeral Homes is a multi-location, family owned and operated company. We have served our respective communities for many decades with the highest quality care and service. 
Why join the Weaver team?
By simply doing what you are experienced in, prepared for, and trained to do, you can meet and support generations, make meaningful relationships, and have a truly powerful impact on the lives of families all over the Quinte region. And you'll be serving with a company that leads the industry in the Quinte area and beyond.
Serve families who need you… in a beautiful, rural community… with a company committed to excellence in everything we do. Join The team at Weaver Family Funeral Homes.