Respite Worker (PSW, DSW) (Fuul-time/Part-time)
Part Time
Posted 7 months ago
Company Details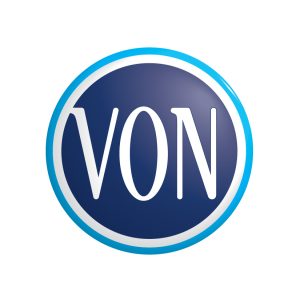 Requisition Details: 
Employment Status: Regular, Full Time (1.0 FTE) and Part-time
Program Name: In Home Respite
Number of Hours Bi-Weekly: 75
Work Schedule: Days, Evenings, Weekends
Union/Bargaining Unit: OFHCW
On Call: No
Job Summary:
The Personal Support Workers/Developmental Service Worker, Respite will work within the framework of Continuous Quality Improvement, VON District Philosophy, policies and procedures, standards and application legislation. Contributes to the fulfillment of the VON Mission Statement to develop and/or promote programs to meet community needs. Respite workers provide programming in the home to support the well being of clients and provide caregiver relief.
Responsibilities:
The successful candidates will be responsible for providing companionship, personal care and health maintenance services to clients in their home, within the framework of VON's philosophy, policies, standards and legislation.
Qualifications:
Personal Support Worker Certificate or Developmental Service Worker Certificate
Current Standard First Aid Certificate
Gentle Persuasive Approach (GPA) training an asset.
Proven experience working with individuals with Alzheimer's disease and related dementia's.
Working with Dementia Certificate or equivalent training in dementia care an asset
Ability to work flexible hours
Excellent oral and written communication, interpersonal and organization skills
Ability to work independently and problem solve
Ability to adapt to change and work in various social and economic environments
Must have personal vehicle and possess both a current driver's license and proof of vehicle insurance
A current and original copy of a satisfactory Criminal Records Check is required upon the start of your employment
A vulnerable Sector Search and/or Child Abuse Registry Check may be required
Ability to speak French is an asset in French Designated areas
Must be able to wear Personal Protective Equipment (PPE)
Work Conditions and Physical Capabilities: Fast-paced Environment; Attention to Detail; Lift and carry using appropriate lifting techniques; Bend, push, pull, grip, reach, kneel, crouch using good body mechanics; Walk, sit, stand, climb stairs; Fine hand movements
VON Canada is committed to meeting the needs of persons with disabilities and to providing accessibility accommodations for candidates who require them. If you are in need of accessibility support, please visit our website at http://www.von.ca/en/accessibility for further information and contact details.