Full Time
Posted 3 weeks ago
Company Details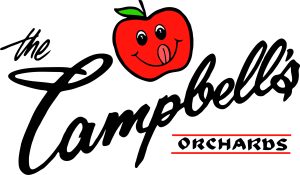 A FUN, FAMILY-FRIENDLY FARM MARKET WITH LOTS OF HOMEGROWN APPLES
Do you love food and enjoy working with people? How about making seasonal recipes with fruits and vegetables picked directly from the field? You might even get to go out and harvest some yourself – live the Farm to Table dream!
We are looking for an enthusiastic person to join our kitchen team.  The kitchen assistant will be responsible for daily baking, food prep, and cooking.  Some additional responsibilities include monitoring inventory, restocking kitchen supplies, monitoring our bakery table, and keeping the market freezers full.  And yes, you may also have to do some dishes!  This job demands good organization and people skills.  You will be working with 1-3 others.  As we are in the agritourism market, you must have the flexibility of working our busy weekends (especially in the autumn during the harvest) and be comfortable interacting with our customers.
Availability:
Position to start immediately
Full-time position,  September and October/part-time until Christmas. 
Must be able to work weekends and holidays (especially Thanksgiving!)
Job Requirements:
Kitchen experience
Food Handlers Certificate an asset
Ability to follow recipes and instructions to bake specific products
Cleanliness and attention to detail
Team player who works well with others
Excellent customer service skills
Ability to work in a fast-paced and demanding environment including standing, lifting, use of sharp knives, hot and cold work areas, confined workspaces
If this sounds fun and exciting, we would love you to come and see us.