Lumber Building Materials Specialist & Salesperson
Full Time
Posted 1 week ago
Company Details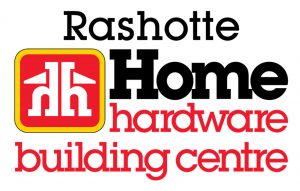 Neighbours helping Neighbours!
Lumber Building Materials Specialist & Salesperson
Rashotte Home Hardware Building Centre has been a family owned business, since 1922. We have continued to build our reputation on quality of products and services, excellent selection, and the best customer service possible. We give and expect to receive trust and respect as we thrive on relationships built inside or outside of our store. In this, we take pride in our small-town business and show our appreciation with community involvement.
This is a full time position requiring 40 hours per week; requiring open availability to work Saturday/Sunday. This will be a dynamic career where you can grow, and includes benefits.
We require at least 2 years of building materials experience. Extensive knowledge within building materials is a must. You must also have excellent problem solving skills in regards to replacement products/adjustments based on availability. Top notch communication and interpersonal skills are necessary as you will be a main contact for customers. Customers rely on your advice and knowledge, as we are "The building Experts".
Must be computer literate, and willing to learn new programs or systems as needed.
You will be a much valued member of Rashotte Home Hardware Building Centre with multiple learning opportunities. There is room for growth, and as a dedicated employer we will recognize and reward said growth as seen fit.
Please apply online, or come into the store with your resume.
No phone calls please.
All successful applicants will be contacted.
Thank you for your interest in a career with RHHBC!