Seasonal
Posted 1 month ago
Company Details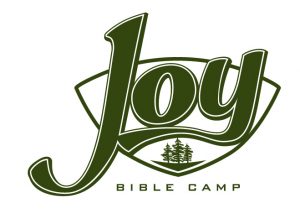 lives changed... forever!
Part-time/Contract – Cook Position
JOY Bible Camp is looking for an individual who is seeking part-time, seasonal employment, who has food services experience, with flexibility in scheduling and able to work weekends.
Employment Details: 
Part-time, contract position.  Contract start date to-be-determined, contract end date September 6, 2020.  
Minimum of 14 hours per week, more hours available dependent on camp bookings.
Hours to be scheduled mostly on weekends, more hours may be available during weekdays, dependent on camp bookings.  
Requirements: 
A flexible schedule, ability to adjust to schedule needs.
Physically able to work, stand, kneel, bend, lift and spend a lot of time on your feet.  Able to lift a minimum of 50 pounds or more safely. 
Ability to work in a fast-paced environment.  Able to multitask, prioritize, self motivate and manage time effectively.
Previous food services experience.  
Ability to cook and oversee meal service for large groups.  Guest groups range from 30 – 250 people.  
Ability to oversee a team and contribute to maintaining a fun, yet professional environment, and possess a positive and strong work ethic.
Transportation to and from Joy Bible Camp on Faraday Lake.
Must have completed and passed the Food Handlers Course.
Position duties will include, but are not limited to:
Setting up, cleaning, organizing work stations
Food preparation; washing vegetables, chopping, seasoning meat etc.
Food handling and preparation according to food health and safety standards
Preparing and executing meal service based on menus provided by the Food Services Manager
Managing and monitoring food production and stocking buffet during meal service
Leading a team of students
To apply for this position, please contact Leah Forde directly at:
JOY Bible Camp – Phone: 613-332-3696 x106    Email: office@joycamp.ca