Full Time
Posted 2 months ago
Company Details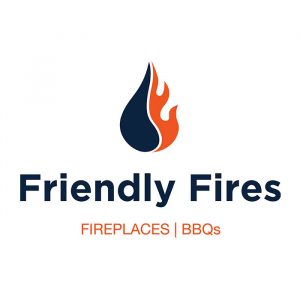 Ontario's largest Fireplace and BBQ Retailer
Friendly Fires, the largest Fireplace BBQ Company in Ontario is looking to hire again. We are seeking a full-time Gas Technician in our Kingston, Peterborough and Carleton Place location.
Do you have a great work ethic or know someone who does? Do you want to work for a world class company that has received the highest awards by T.S.S.A. and HPBA? Then we should talk.
We offer competitive wages, Health and Dental Benefits, RRSP matching, bonuses and a fun time at work. Apply today, because this could be the start of something great!
Why do you want to work for Friendly Fires?
– We are a fireplace store that has doubled our size in the last 3 years
– We won the TSSA Safety Award – the only retail company to win the award
– We were voted the best Fireplace Store in North America by our Industry Association
– We provide on-going training
– We offer very competitive wages
– We offer standard hours with no on-call, overnight work or Sundays
– We offer Dental and Health Benefits
– We offer employer RRSP contributions
– We offer a "Friendly" work environment where we encourage employees to go that extra mile and offer work flexibility in return
We finance employee events (examples – backyard barbecues, sports competitions between stores, fishing tournaments) and encourage our staff to get involved in creating and planning new events
We support our installers with service vehicles and a fully stocked warehouse (no wasting 2 hours in the morning shopping for supplies before you even get to the job!)
The successful candidate will complete a phone interview, an in-person interview and an evaluation shift with an experienced technician.
Job Requirements:
The "ideal" candidate:
– Has a G2 or G3 gas fitters license
– Is willing to learn on the job
– Has workplace safety training, including working from heights (not mandatory we can train)
– Is comfortable working outside in all types of weather and on roofs
– Has good reading/writing/math skills
– Has excellent customer service skills
– Must be able to lift heavy objects
– Has a G class driver's license and a clean driving record
– Comes equipped with their own hand tools (we provide service vehicle and specialty tools)
– Salary will be negotiated based upon qualifications/experience
As an installer, you will be responsible for doing detailed inspections for future installations referring to manufacturer's manuals, technical schematics and all applicable building codes. You will be responsible to ensure installations are done as inspected for – following customer expectations, manual installation instructions and all relevant building codes. Friendly Fires installs fireplaces, stoves and inserts in gas, propane, pellet and wood. Ideal candidates will be able to do all but training will be provided to the right candidate. To do these tasks, you will be provided with a fully equipped service vehicle, smart phone, and a second installer who you will be able to learn from and work with.