Membership Development Coordinator
Full Time
Posted 2 weeks ago
Company Details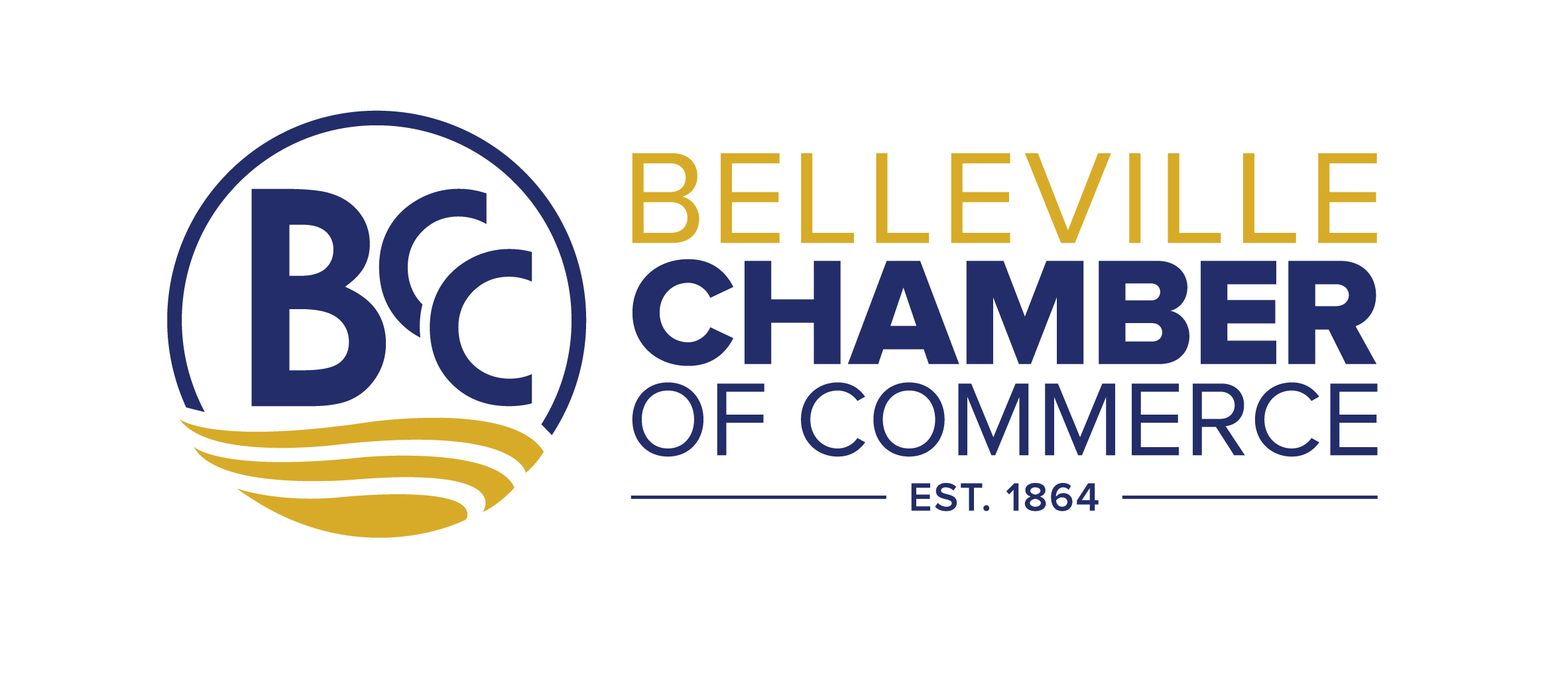 JOB DESCRIPTION
Belleville Chamber of Commerce
Revised October 2019
POSITION: Membership Development Coordinator
REPORTS TO: Chief Executive Officer
On the shores of the Bay of Quinte, straddling the Moira River, sits the rapidly
growing and revitalized City of Belleville. Our business-focused yet socially
conscious municipal government is driven to serve citizens and businesses alike.
Our city is expanding cultural and active transportation infrastructure, is
conveniently located on the 401 corridor, and is only 30 minutes away from any
activity you could possibly think of. "The Friendly City" is, quite honestly, one of
the most beautiful places in our country.
The Belleville Chamber of Commerce believes our business network is
fundamental to our community, not only for the economic value it contributes
through employment and taxes, but also for the personal connections every
business and business owner has with the many public and social causes in our
region. Our membership represents all sectors and sizes of business, be they
locally or internationally based, and also includes several non-profit organizations.
As the "Voice of Business," the Belleville Chamber of Commerce shares the needs
of business with our community, our governments, within our country, and
around the world. We steadfastly believe that when businesses prosper, our
community thrives. We may appear political, but we are completely nonpartisan.
We will always advocate on behalf of our member businesses, celebrate
wins that grow opportunity, and never give up speaking for Belleville's business
community.
Three words best represent our guiding principles: Connect, Represent, Share.
As our new Membership Development Coordinator, you will be both a champion
for all our current members, and also grow Chamber membership by passionately
sharing our values (and value) with businesses and entrepreneurs located within
our wide City boundaries.
THE OPPORTUNITY:
We are seeking a dynamic and community-focused person to embrace the role of
Membership Development Coordinator for the Belleville Chamber of Commerce.
We require someone with an energetic and positive personality that believes in
the fundamental value businesses provide to their communities, and who can
passionately articulate the value proposition of our Chamber to local businesses.
Someone who clearly understands how our Chamber connects member
organizations and entrepreneurs together, represents their best interests at all
levels of government, and shares the needs of business with the overall
community (while also facilitating the sharing of ideas and strategies between
businesses and between business and the community).
We need someone:
Who understands that membership development means nurturing and
serving existing members, while recruiting new ones on a consistent basis.
With a proven background in sales who also understands the real secret of
success, in any position, regardless of the type of business.
Who understands that the gold standard for customer service is speed,
accuracy, and a service mindset.
Who is a strong communicator, and who won't rely on one single
form/channel/method of communication, but will carefully choose the
medium based on the message (eg., phone, digital systems, or in-person)
Who can maintain and administer our current membership roster, who will
proactively review and refine our existing member programs, and who has
the ability to see new opportunities to increase member (and non-member)
engagement with our organization.
With database and information management skills who understands
customer relationship management systems (and principals).
Who is creative, disciplined, curious, and focused – all at the same time.
Who loves to collaborate with others in order to make good ideas awesome
ones, who is able to see things through, and who is flexible with their work
schedule (because sometimes we work very odd hours).
QUALIFICATIONS & DEMONSTRATED SKILLS:
Post-secondary education in business or a relevant discipline
A proven record in sales & customer service
Experience in selling 'intangibles' and business-to-business sales
Maturity and ability to engage people in the overall networking, advocacy
and learning environment we offer members
Excellent verbal and written communications skills with the ability to
speak and write compellingly
Self-starter and highly motivated to deliver value
Professional appearance and demeanor at all times
Not afraid to speak in front of large groups or engage in individual
conversations
Team player and ability to attract resources to a task or program and
contribute to group performance
Computer skills:
Advanced proficiency in MS Office (Word, Excel, PowerPoint,
Publisher, Outlook)
Experience with database/CRM software
Social media/digital marketing
Broad knowledge of multiple industry needs
Local business connections, regarded as an 'in the know' person
An understanding of the trials of entrepreneurship
Ability to meet deadlines and objectives
Meticulous in detail and follow through
OTHER DUTIES:
Meet and greet visitors, tourists & members to the Chamber office
Develop a knowledge of local and surrounding communities in addition to
Chamber members
Answer telephones, take messages, send, retrieve and distribute emails,
fax, photocopying as required
Perform administrative functions as required by the CEO
Actively participate in meetings for Chamber and City special events as
needed
Assist with ticket sales for special events
Attend City and Chamber special events as required
Assist with the operations and development of events
Perform sundry duties as required
Flexibility in hours
Must have own transportation
Other Information:
Attendance at Chamber sponsored functions and City events as necessary
Hours of work: 37.5 hours/week with majority of time during business
operating hours 8:30 a.m.– 4:30 p.m., Monday to Friday.
Will be required to work additional hours as necessary