Full Time
Posted 8 months ago
Company Details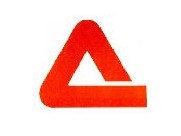 Anamet Canada Inc., located in Frankford, is looking for full time General Labourers.
Requirements for this position are:
Ensure safety is a fundamental part of your every day approach to work
Attention to detail for quality control and documentation
Ability to effectively use measuring devices and document readings
Mechanical aptitude, manual dexterity skills and ability to multitask
Forklift experience would be an asset
Demonstrated verbal and written communication skills
Ability to lift, bend, grip, push, pull and carry various items
Grade 12 education or equivalency
Knowledge of manufacturing practices, oxygen/acetylene brazing, metalwork or extrusion would be an asset
Willingness to advance to an Operator level
Must be willing to work eight hour shifts, M.A.D. rotation. Starting wage is $18.03 per hour with a comprehensive benefits package.
Job Types: Full-time, Part-time
Salary: From $18.03 per hour
Additional pay:
Bonus pay
Overtime pay
Benefits:
Extended health care
Schedule:
8 hour shift
Education:
Secondary School (preferred)
Experience:
Forklift: 1 year (preferred)
Job Types: Full-time, Part-time
Salary: From $18.03 per hour
Job Type: Full-time
Salary: From $18.03 per hour